After years of bureaucracy, populating the new Palestinian city started
Walla News - Shimon Siman-Tov - Rawabi city, built according to modern outline plan, are expected to live 60 thousand people. Since 2012 the developer expects will begin populating the rest Almasri - and is now excited than ever: "'ve been waiting for a cup of coffee in town"
After years of bureaucratic delays, starting this week populating the new Palestinian city of Rawabi - in Arabic, "The Hills" - located nine kilometers northwest of Ramallah. Unlike other Palestinian communities in the West, is the first Palestinian city built according to modern master plan, developed through improvisation and infrastructure as necessary every few years.
Construction of the city began in 2012 and the position required approval from the Ministry of Defense, after opposition from security officials who feared the construction of a Palestinian city in the area overlooking the Ben Gurion Airport.
After years of delays, approved the use of the access road to the city, a narrow road with a width of about seven meters, passing Area C, and is under civil control and Israeli security control.
Even the city water pipe, leading to 300 cubic meters per day, does not provide all the water needs in the city, and residents rely on tankers that deliver water to fill the quota. According to the Coordinator for the Territories (COGAT), this is due to the refusal of the Palestinians to convene a joint committee to this issue with the Israeli authorities.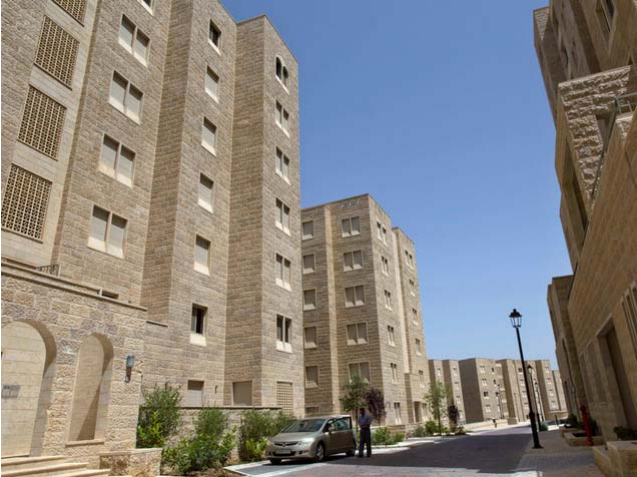 60 thousand people are expected to live in a city with the completion of occupancy. Rawabi Street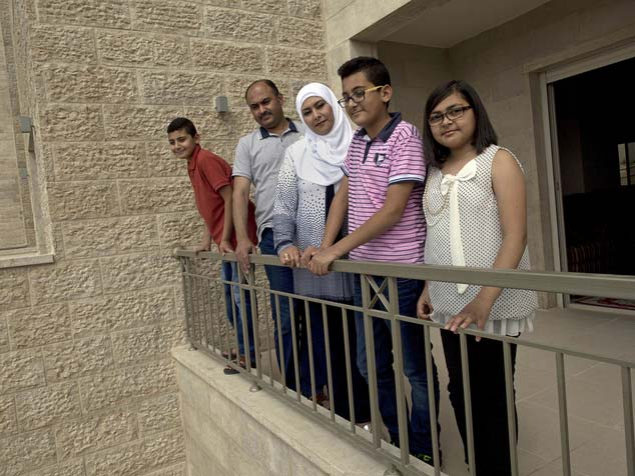 "I've been waiting for a cup of coffee in town." Residents in the city of Rawabi
Bashar Almasri, the entrepreneur who heads the project for the construction of the city told news agency AP that he views the city building stage of a necessary way to build a properly functioning Palestinian state. " He said about 250 families already living in the city, and the final destination of population is 60 thousand people. The cost of building a city so far amounted to $ 1.2 billion.
Most of the investment funds were raised to build the city in Qatar, and the average price of an apartment in the city is about one hundred thousand dollars. The city includes an amphitheater that can accommodate about 12 thousand people, an industrial zone, schools, and Western-style shopping center. "I've been waiting for a cup of coffee in the city, and see the people around me live, and enjoy a clean and beautiful environment," says Almasri.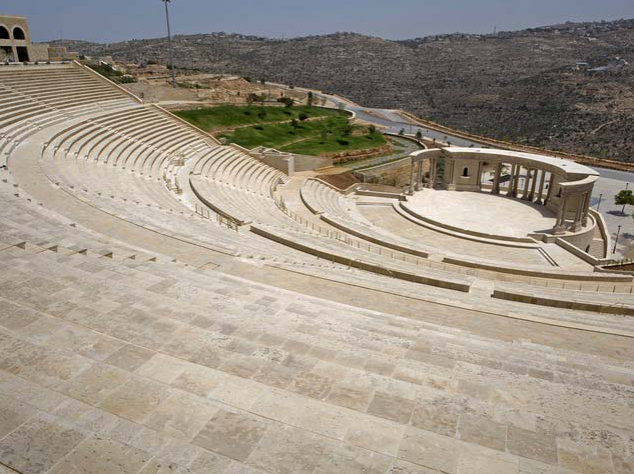 12 thousand seats. Rawabi amphitheater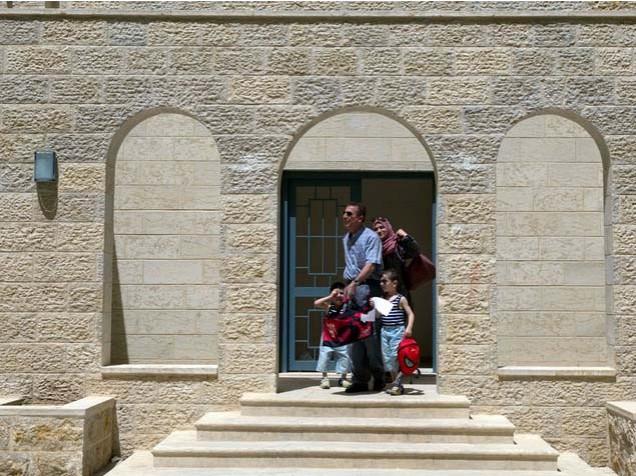 Residents out of their homes in Rawabi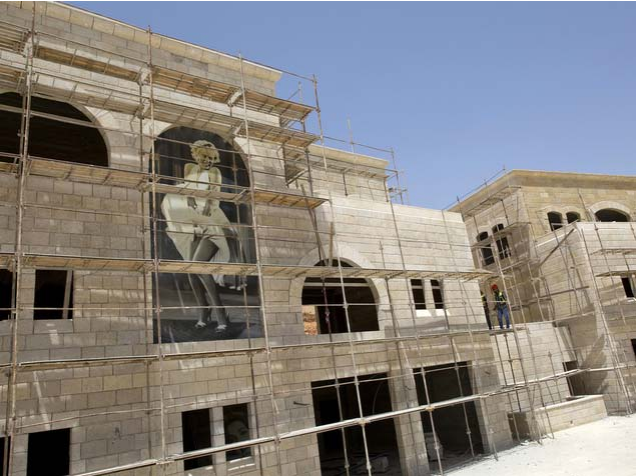 Completion of construction work in Rawabi
To view original article, Click Here.