Crises was resolved: Electricity will reach West Bank cities, and Rawabi will be connected to Water
Walla News - Amir Tivon - Israel and the Palestinians reached an understanding: about two significant issues that created tension in recent days. Palestinian power company debt will be offset by Authority's tax money, and the new Palestinian city Rawabi will be connected to the national water grid
A compromise achieved: An Israeli political source said tonight (Thursday) that solutions were reached of the two issues which have created tension between Israel and the Palestinians in recent days. The first crisis is the issue of Electricity power debt, and the other one is about linking the Palestinian city Rawabi to national water grid.
For the first issue, after the Israel Electric Co. cut off twice this week power to two Palestinians cities, as a result of PA accumulated obligations, it was decided that the debts will be offset by tax money Israel collected on behalf of the PA, at a time when the government stopped for the past two months to transfer to the Palestinians, following the Palestinian appeal to the International Court in The Hague against Israel.
The decision to offset the PA debt which sums up to Two Billion NIS, prevented the power cut off from cities in the west Bank Just today, Israel Electricity Co. CEO Eli Glickman, informed Palestinian Prime Minister Rami Hamdallah, and the Chairman of the Palestinian Energy Authority, Dr. Omar Kitaneh that further actions limiting power supply that occurred this week in Nablus and Jenin, will be expanded next week to more PA cities as well.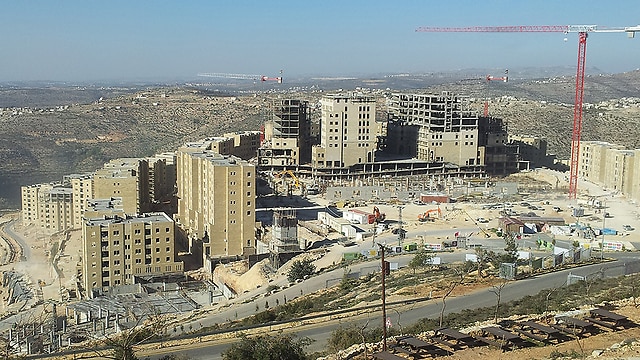 As for the second issue, and despite the explicit recommendation of the security system supporting connecting the city of Rawabi with water, water minister Silvan Shalom refused firmly to connect Rawabi with water network. Tonight, it was decided to accept the position of Defense Minister Moshe Ya'alon and Coordinator of Government Activities in the Territories Major General Yoav Mordechai to connect water to Rawabi - and soon the city will be connected to the water network.
Fast populating of Rawabi will serve everyone - Palestinians and Israelis, even rightists and settlers. The explanation is simple: Rawabi has being built according to higher standards than any other city in the West Bank, and even than cities in Israel. The standard of living in Rawabi is expected to be much higher than the average one in the territories. At least theoretically, Palestinians moving to the city would not want to be part of any violent confrontation with Israel, certainly not participating in the Intifada. The city already provides and will provide thousands of jobs, hence economic well-being will, as well, distance the workers from the cycle of violence.
To view original article, Click Here.