LEX contribution to studyvisit Palestine/Rawabi delegation in The Netherlands
LEXnews - Rawabi is a brandnew Palestine city on the Westbank near Ramalah. The new mayor and some council members have been visiting a number of Dutch cities to learn from various aspects of town government. The event was organized by the Dutch Municipality Association, International department.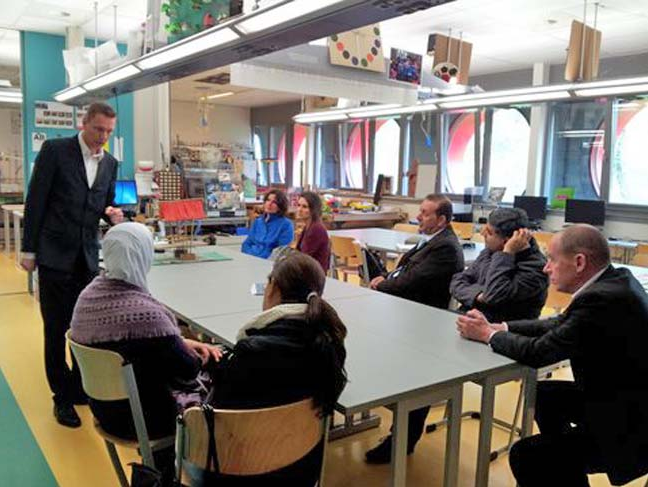 To prevent Rawabi to be a sleeping city the municipality council wants to establish attractive assets for both companies and business: a good educational provision could be one of the pillars.
LEX contribution to the program was a visit to VMBO 'De Meerwaarde' in Barneveld on Monday 7th April and a visit to Keizer Karel College – Technasium department – Amstelveen. The focus of these visits was the collaboration between school and (local) business on the one hand and the way the design of the school building supports that collaboration.
Within de LEX approach to education, integration of various parts of society and business with the curriculum is an important issue. New relations with some Palestine delegates have been established and in the next future LEX will visit Rawabi in order to making acquaintance with the local situation and to getting involved in educational projects as well.
To view original article, Click Here.