Palestinians build $1bn dream city in W Bank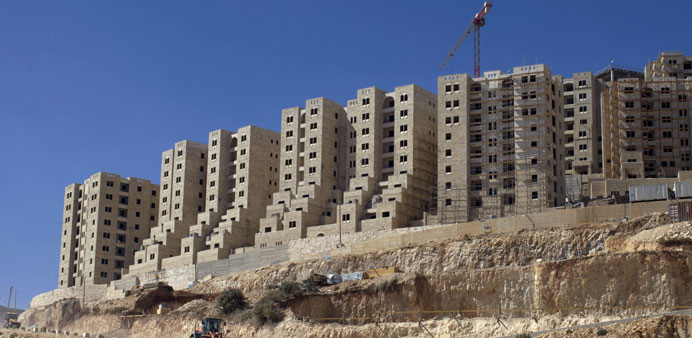 Guardian News & Media - In the unlikely biblical setting of the West Bank, where sheep and goats wander among ancient olive trees over rocky hillsides, an urban planner's dream is taking shape
A gleaming hi-tech city, with homes for 40,000 residents, cinemas, shopping malls, schools, landscaped walkways, office blocks, a conference centre, restaurants and cafes, is rising on a crest within sight - on a clear day - of the Tel Aviv skyline.
It looks a little like a new Israeli settlement, but the billion-dollar city of Rawabi is the first planned urban centre to be built for Palestinians.
Phase one - 600 almost-completed apartments - has just sold out; 8,000 potential buyers are registered for homes yet to be constructed.
The level of interest reflects social and financial shifts in Palestinian society and the economic potential of a future state of Palestine. More than half of those who have signed contracts have taken out long-term mortgages. Many are families with the mother working outside the home. A few are single women who plan to live alone.
A third of the $1bn investment in Rawabi has come from the private Palestinian conglomerate Massar International and two-thirds from Qatar.
"The risks are extremely high," says Bashar Masri, chief executive of Massar and the driving force behind Rawabi. "But I wanted to create an impact project, and I wanted to show we can build a great economy and create jobs."
The construction phase of the project has created 8,000-10,000 jobs paying, at the bottom end, 30% above the Palestinian minimum wage. One in three workers are women. Masri's ambition is to create 5,000 permanent jobs, mostly in the hi-tech and service industries, in the city.
Planning for Rawabi - which means Hills - began five years ago. It targets young middle-class Palestinian families living in the West Bank's chaotic, overcrowded cities. It offers modern, streamlined apartments, fabulous views and open spaces, with prices 15-20% lower than Ramallah, a few kilometres to the south.
Attracting potential homebuyers for the planned 6,000 units has not been difficult; luring international companies to take office and retail space has been more problematic.
Rawabi is in territory under Israeli military occupation, a situation that has no clear prospect of changing despite the start of peace talks next week. Water has been another huge challenge.
Masri is also critical of the Palestinian Authority, which has failed to deliver on a pledge to supply Rawabi's infrastructure at a cost of $150m, adding 10-12% to the cost of a home.
He sees Rawabi as part of the Palestinian nation-building effort: "The reason I'm optimistic is that the Palestinian people aren't going anywhere, and eventually they'll give us a state."
Rawabi will not be complete for another seven years, but Masri says that creating the next modern Palestinian city "will not be as difficult".
To view original article, Click Here.