Secretary-General Visits Rawabi Project in West Bank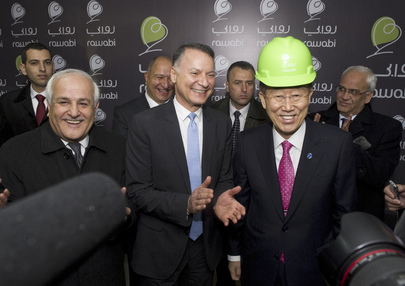 UN Multimedia - Secretary-General Ban Ki-moon (right) dons a construction hat during his visit to Rawabi, a planned city being built in the West Bank, near Ramallah. With Mr. Ban are Rawabi's co-owner, Bashar al-Masri (front, centre) and Riyad H. Mansour (left), Palestinian Permanent Observer to the UN.
To view original article, Click Here.