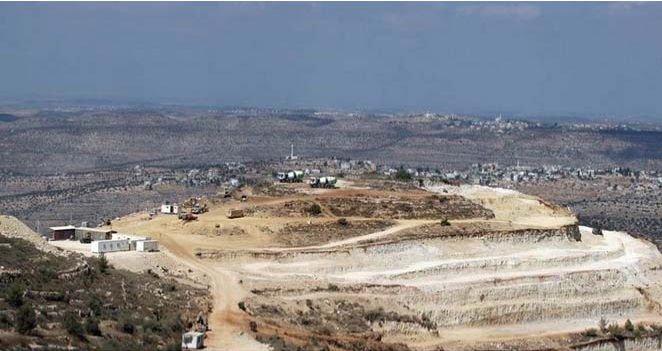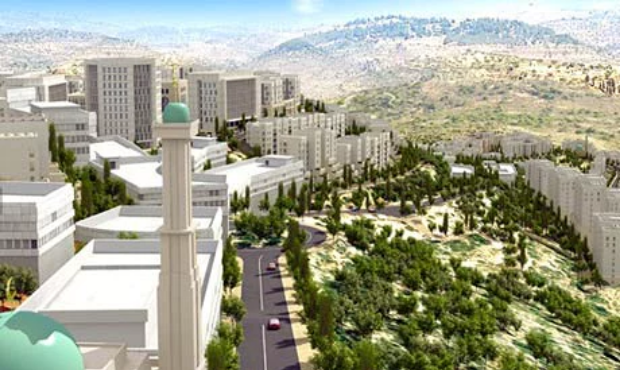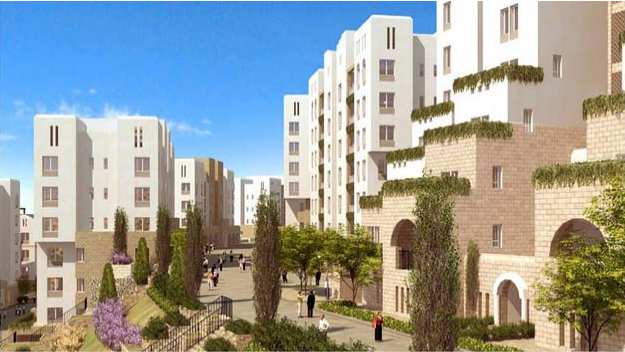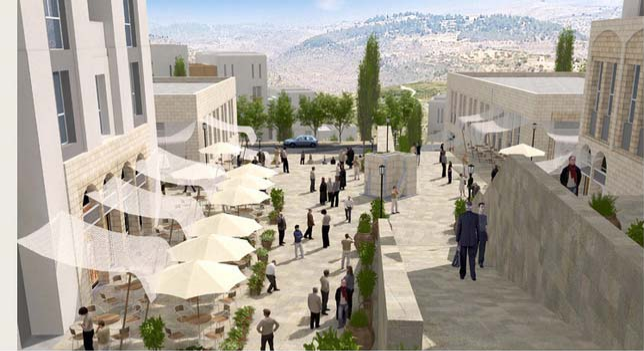 The Daily - Ian Volner - Planned community changes the face of Palestinian architecture
The cities of the Palestinian West Bank are not known, to put it plainly, as treasuries of great modern architecture. Places like Nablus and Ramallah are typically described by residents and visitors alike as bustling but tatty — and no wonder. Nearly 60 years of conflict have effectively cut off the Palestinian territories from major international designers, and left few opportunities for talented native-born architects, who often choose to work abroad.
Only a few miles north of Jerusalem, however, on a dusty hillside with sweeping views to the coastal plain below, a new town is taking shape. Just entering the construction phase now, it's called Rawabi — and if all goes as hoped, it could bring a dose of contemporary living to a new generation of Palestinians.
A planned community for 25,000 inhabitants, the $800 million project ranges across 1,500 acres of disused pasture and farmland. The brainchild of Palestinian-born, American-educated entrepreneur Bashar Masri, Rawabi ("The Hills" in Arabic) is meant as a high-design response to the inadequacies of older Palestinian cities. Masri hatched the idea three years ago, and it has since attracted financial backing from major international nonprofits, investors and foreign governments.
"It's a denser, much larger-scale expression" of urban life, said American architect Raffie Samach. Samach is a principal in the architectural division of global logistics firm AECOM, and was brought in early to consult on the design. "Bashar had this vision," said Samach, of a fully functional, residential-and-commercial environment for the emerging Palestinian middle class, with all the trappings of a fashionable neighborhood in the West.
But what kind of buildings to build for people who've scarcely had any architecture for decades? Masri's company, Bayti Real Estate, began by conducting "extensive market research, polling and focus groups," explained Christopher Choa, a planning expert with AECOM. What the developer found was an untapped market of striving families throughout the West Bank that wanted something better.
That wasn't all they wanted. "Palestinians' expectations are rather unique," Samach said.
Fairly spacious homes with three bedrooms are typical in the West Bank, where large families are the norm; a salon to greet honored guests is also a cultural staple, as are sunlit bathrooms and natural ventilation. Conventions like these are key to the layout of Rawabi's 5,000 units, but they're wedged into multi-story apartment buildings that will be unfamiliar to many of their would-be occupants.
Stylistically, the buildings also strike a balance between old and new. Combining traditionally "Arabic" architectural elements in native Jerusalem stone with a certain 21st-century chic, Samach's team strove to make the apartment buildings, storefronts and community facilities of Rawabi appear "of the earth," as though the new conurbation were a natural feature of the landscape.
The design team itself reflects an effort on the part of Rawabi's creators to make the town belong to the people who will live in it. The master plan, with its hais, or subneighborhoods, began with AECOM, but its execution is being carried out primarily by local architects — the first time any of them have worked on a project of this size so close to home. University-based engineers and designers have had a hand in the planning, and they've brought their work into the classroom: Said Dr. Ali Abdelhamid of nearby An-Najah University in Nablus, "Promotion of higher education is one of the core objectives of the Rawabi project." The masonry for the building façades will be quarried in the area and milled in an on-site facility staffed by local labor, and all the building contractors will be Palestinian — although several Israeli firms will be supplying construction materials.
The thorny issue of Rawabi's neighbor to the west has been very much in play during the design process. The town is being built in a portion of the West Bank administered exclusively by the Palestinian Authority, yet the road connecting it to Ramallah must pass through a zone under joint Israeli-Palestinian control. Israeli Prime Minister Benjamin Netanyahu has signaled his support for the proposal, but the road's design is still under review; in order to speed its passage, Bayti Real Estate's in-house architects have reached out to Tel Aviv-based infrastructure specialists, a rare instance of cooperation across the West Bank barrier wall.
Ultimately, the success or failure of Rawabi may not hinge upon its pedestrian-friendly streets, mixed-use buildings, eco-friendly density and subtly-concealed parking structures. Contingencies far beyond the purview of its designers will determine whether the town is completed at all. But, as AECOM's Choa noted, "a stable middle class is good" for all concerned, and thus far Rawabi's promise of fostering what Netanyahu has called "economic peace" has kept the project moving forward. Housing construction is set to begin this summer, and already the land for the future hais has been cleared away on the long terraces built into the hillside, where the vistas stretch away as far as Tel Aviv and — on a clear day — the shores of the Mediterranean.
To view original article, Click Here.